I recently stumbled across a quote from esteemed minister Myles Munroe that stated,
"God doesn't choose your spouse. He parades prospects in front of you and leaves the choice to YOU! God presents, but it's up to you to take them, and you can't blame God for your choice. But, with Him first, you can live the married life He ordained you to live with the spouse of YOUR choice."
I jokingly responded "I need God to send better prospects."
But, this quote reminded me of a conversation that I had with God a few months ago which assured me that He hasn't sent me any prospects to begin with!
One day, as I was leaving church this nice young man insisted on taking me out. Although I do not usually go on dates with men I just met, I obliged because I was caught off guard.


Anyway, throughout the date I realized that this would not work. He seemed like a great guy, but something was just not clicking for me. This realization upset me because he had amazing potential but I just couldn't put my finger on why I didn't want him.


I get home and I'm furious because I've told myself that this must have been another one of God's "prospects" and I'm about to dismiss him. I go into my closet (because I pray about everything) and the first thing I say is,
"I KNOW you can do better than that!!"
First off, if God had a facial expression this was it...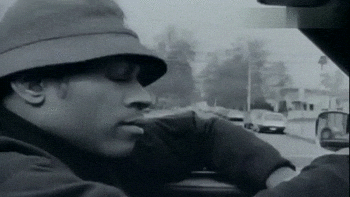 I could feel him looking at me like "don't try me." Then he says "I didn't tell you to go out with him anyway. Secondly, just because he's a nice guy doesn't mean I sent him. I'm not the only one sending you things! And furthermore, why would I send you something you don't want? What kind of glory do I get from you marrying somebody you already know you don't like?"
And at that moment I realized that God had not sent me any prospects because if God was trying to set me up he would at least send someone that sparks my interest. I don't have to force what's from God.